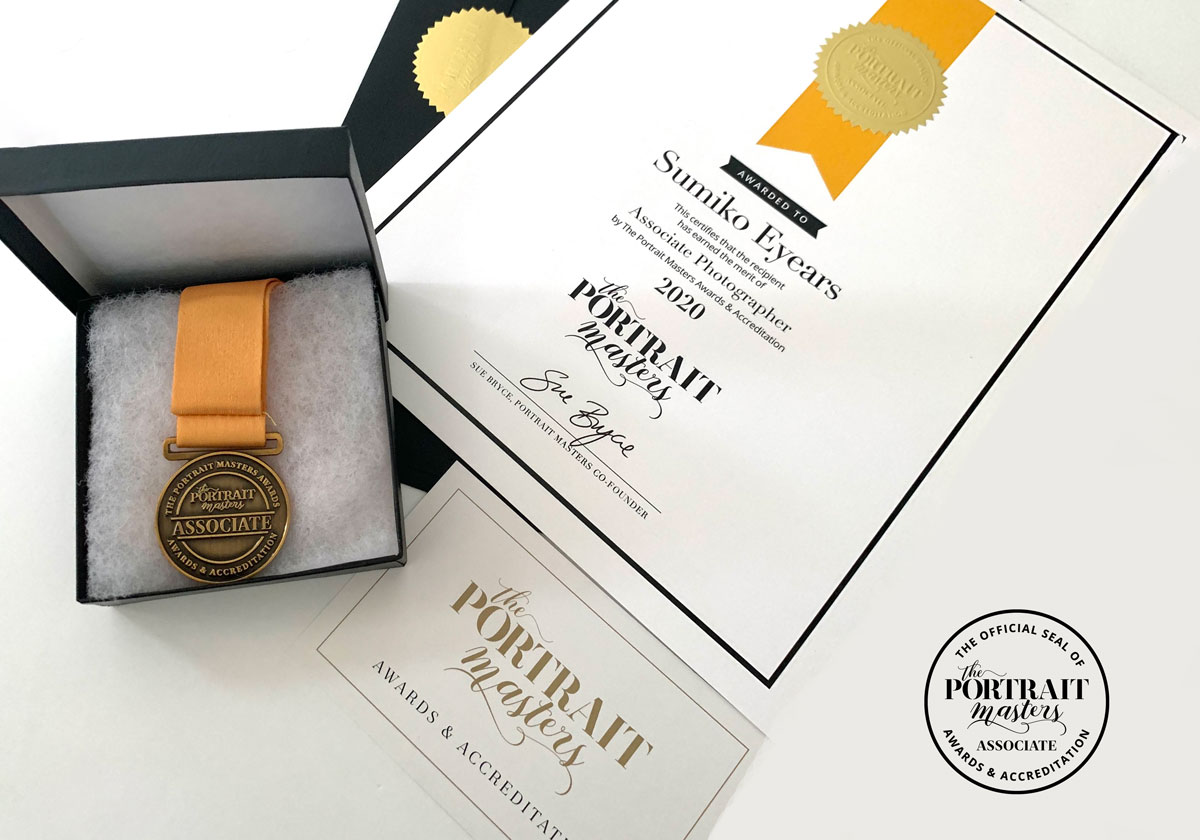 I took a Basic DSLR course at TAFE Gold Coast when I was 52.  My instructor who is a professional photographer on the Gold Coast mentioned about Sue Bryce.  How her portraits are beautiful.  I searched her name and found her and mesmerized by her photography.  I also found her online photography courses in Creative Live and purchased it.  She teaches all we need in photography business.  When she started her own educational program, I signed it up for it.  She started awards and accreditation program called the Portrait Masters and started submitting my work since 2017.   If you receive Bronze awards which means that your work is a professional standard of work and will receive 0.5 merit point, Silver award at 1 point and Gold award at 2 points.   When you reached 25 points, you will reach associate level of the Portrait Masters.  In 2020, I reached to the Associate level of the Portrait Masters and I am so proud of my achievement.  Now I am working on to reach Master level and aiming to achieve next year.
Here is the link to associates. https://suebryceeducation.com/directory/  and my details is; https://suebryceeducation.com/profile/2201/sumiko-eyears/
What does it meant to you?  Well, you are working with a professional photographer and I will deliver high standard of services and photography.
I am proud of the images that I capture and I also make sure the experience and services that you will receive from me will be very special.
Here is the awarded images in 2020.
Awarded images in 2021.