Celebrate being a woman with a classy, tasteful boudoir photo shoot and makeover!
It doesn't matter your size, your shape or your age.

Sumico Photography shows women from their 20's to their 80's their true beauty. A boudoir photo shoot is about having fun, letting your hair down a little and celebrating your gorgeousness.
Surprisingly a boudoir photo shoot is not just for women who are confident in their own skin. It can be a transformative experience for any woman. It can help you overcome your fears, boost your confidence and show you how beautiful you really are. You will love how you look and, more importantly how you feel.
At Sumico Photography, we take every step to make sure we capture the best version of you.  We believe you are beautiful – inside and out – as you are right now, not just how you were in your youth. It's time to show your strength, your courage, your beauty… and your sassiness!
Most women choose to do a boudoir photo shoot for one person… themselves. This is about stepping out of your comfort zone and embracing your authentic beauty that shines from within, no matter how old you are, what your body looks like or what you're wearing. This is a photo shoot just for you!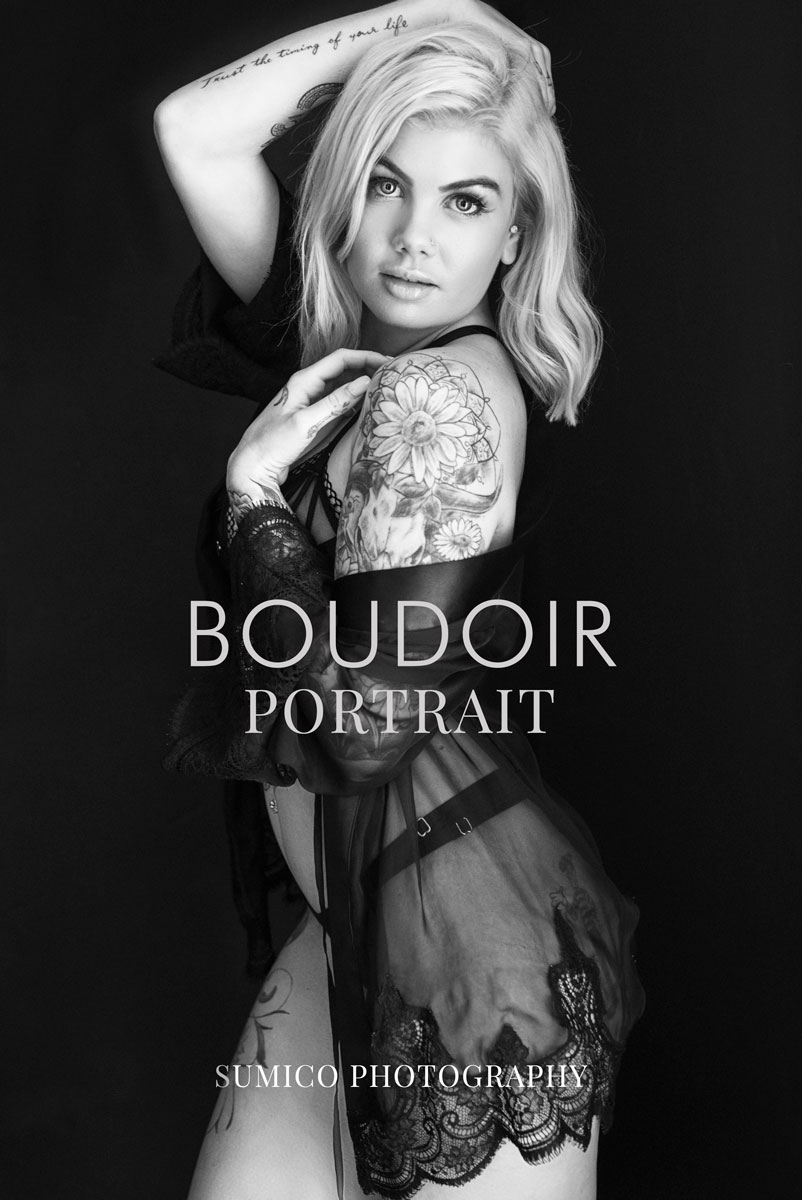 Sumico Photography Studio Gold Coast
Address: 8B, 15 Tedder Avenue, Main Beach, Gold Coast
Phone: 0425 261 729
Pre Photo Shoot Consultation
We start with a pre photo shoot consultation either online or at Sumico Photography Studio on the Gold Coast. This is where we talk about your hair and makeup (which is all included) find out how you want to be photographed and make plans for your dream boudoir photo shoot! We'll also go through our pricing and products answering any questions you may have.
We'll discuss what to wear and what to bring as you can have up to five outfit changes on the day. You may want to be photographed in different types of lingerie, with wraps, in your swimsuit or leotards, with a t shirt, a man's button through shirt or simply wrapped in white sheets. The choices are endless and Sumiko can help with ideas. We even have some studio outfits you might like to try such as lace dresses, many lovely wraps and lots of accessories.
Photo Shoot Day
On the day of your boudoir photo shoot, you'll arrive at the studio without makeup and with your hair freshly washed and dry. Our wonderful, professional hair and makeup artist will transform you based on your preferred style… or you might like to try a bolder look! One thing's for sure, you will feel incredible.
Then you'll spend up to two hours in a fun, guided photo shoot with Sumiko Eyears. Sumiko will show you various ways to pose that will flatter your figure and bring out your best features. Sumiko has photographed many women of all different shapes and sizes and knows how to make you feel comfortable so you can relax and enjoy the experience. That's how she manages to capture such stunning photos. You will feel like a professional model!
Most clients say they were nervous at the beginning of the shoot but that before long they were laughing and having an amazing time and really enjoyed the experience. Many say the boudoir shoot more than any other photo shoot was a real boost to their confidence and made them realise how beautiful they really are. For some women, it was life changing.
Reviewing Session
Within two weeks of your photo shoot, Sumiko will contact you to review your photos. You can do this via a video chat where she will go through your images with you via screen share or you might choose to return to the studio for the review. Once you look through your beautifully edited photos, you can place your order for the ones you love. You can choose from print package collections, a digital package including video, or a wall art collection. You can decide what you would like at the reviewing session. There is no minimum purchase and your prints will be ready to pick up in two weeks.
Session Fee
Your Boudoir photo session fee of $330 including below.  Prints start from $275.
Complimentary pre-photoshoot consultation
Makeover – professional hair styling & makeup for one.
Up to 2 hours guided photography session
Up to 5 outfit changes
Comprehensive editing and retouching process.
Reviewing session
Location: Sumico Photography Studio Gold Coast or your preferred locations *For some locations, a travelling fee may apply.
Same Day Transformation | Hair Styling, Makeup & Photoshoot
What Theresa said about her experience with Sumico Photography
"I cannot recommend Sumico Photography highly enough! I am turning 50yrs old this year and I was very anxious about doing a boudoir photo shoot as a wedding gift for my husband. I am so glad I did as my husband was delighted with the gift and Sumi made me feel so welcome and at ease. I felt like I was spending time with an old friend. Sumi has a very easy going nature but her attention to detail is impeccable. Her style is pure class. It was such a lovely experience for me getting my hair and make up done, wearing some of the clothing items Sumi has in her studio as well as some of my own that I chose to bring. I was so impressed with the photo's but I was also pleasantly surprised by the way they were beautifully presented in a gift box plus USB box. Sumico Photography is absolutely top shelf!"  – Theresa
Initially, I decided to take part in Sumiko's 50 over 50, because I had been to her launch for the previous one and had seen how beautiful her photo's of the women were. I heard some of them speak at the launch event and how it had changed the way they saw themselves (through the lens of Sumi's camera), hence changed their confidence and sense of self-worth. When I saw how she portrayed their individual personality and beauty I realised that Sumi had a special gift, that changed peoples lives!
Not only did Sumi take photos of me for her 50 over 50 project, she also offered to use the photoshoot to provide branding photo's for my business. I am delighted with the outcome. Sumi is dedicated to her clients and her photography, as a true artist. She has a unique ability to know how to bring out the best in her subjects, and gently guides them to stand and "pose" in ways that are extraordinarily flattering to look stunning. I highly recommend Sumi, of Sumico Photography for any photos to provide memories for yourself, your family or your branding. Thank you so very much, Sumi. I love my photos. Karen XXX

Portrait, Personal Branding | Karen

50 over 50 project participant

Sumi has a winning combination of being very professional, yet down-to-earth. It was an absolute pleasure to be photographed by her, and the results were fantastic.

50 over 50 project | Jenny

50 over 50 project participant

Sumico photography deserves more than 5 stars for an outstanding service. So happy to have found Sumi to capture my 29th birthday, All our photos are perfect, high quality and very professionally done!

Portrait | Eliz

Portrait Gold Coast

Sumi was wonderful, funny, delightful and did the most fabulous job of making me enjoy having pictures done. I'm usually the one who hides from a camera so to say that I really enjoyed the experience is really something. I would recommend the beautiful Sumiko to anyone who wants to revel in feeling special and beautiful for a day. I will be encouraging my adult daughters to have a photo session with Sumi as a Christmas present this year, since I've told them what a fun day it was it shouldn't be too hard to sell them on it…

50 over 50 project | Jacqui

50 over 50 project participant

Sumiko is a truly Talented Photographer! I have been lucky enough to be part of her 50 women over 50 project exhibition. Her meticulous care with taking my photos was outstanding and her creative flair with each photo was exceptional. If you want a brilliant photographer, I would highly recommend her. Get in quick before she gets too popular to book!

50 over 50 project | Dimitie

50 over 50 project participant

I had the most wonderful experience with Sumiko. She is very talented and was able to capture me to the fullest. I feel blessed to have been given the opportunity to look and feel beautiful.

50 over 50 project | Vicki

50 over 50 project Participant

Yes, Sumiko is a beautiful photographer makes you feel comfortable while shooting and helps you through the whole session.

50 over 50 project | Lynda

50 over 50 project participants

Highly recommend Sumi as a talented, warm and wonderful woman and a highly skilled photographer. Thank you Sumi, you are amazing.

50 over 50 project | Jo

50 over 50 project participant

This outstanding project has been a phenomenal experience for me on a personal level. I have learned that I am much stronger than I thought I was. For the first time in my life, I am proud of me and proud of my achievements. I feel totally empowered.

50 over 50 project | Rhonda

50 over 50 project participant

I took part in Sumiko's 50 over 50 project partly as I needed new head-shots for by Acting and Marriage Celebrancy businesses and partly because I thought it was a very interesting and inspiring project.
We had a preliminary meeting where I took what seemed to me almost my whole wardrobe to select 5 different looks.
On the day of the photo-shoot we went over the allotted 3 hours, partly because I had bought an extra gown that Sumiko said she would love to capture me in, but I never felt rushed.
Prior to the photo-shoot I had my hair and make up done by a professional make up artist and started to feel very glamorous.
I felt relaxed and at ease throughout the photo-shoot and had a great time chatting and being directed to pose.
I think we had a fun morning together, I know I did.
And, the photos were AMAZING. I had so many compliments that it has made me accept myself as others see me and graciously accept the compliments which resulted from the magic of the team of Sumico Photography, Ann Ricketts and Rita's Makeup Artistry
Thank you Sumiko for a wonderful experience.

50 over 50 project | Ann

50 over 50 project participant

Not only was the preparation and attention to detail leading up to my photoshoot outstanding… but the make-up, hair and styling was phenomenal. Sumiko is an extraordinary photographer who has you feeling at ease and she takes the time to understand who are are and what makes you happy. The results of my shoot were absolutely stunning. Thank you very much – Deborah

Personal Branding | Deborah

Sumi creates a customized photoshoot for me. I am not a dancer, but I like to dance a lot and she was able to guide me all the way long to create amazing portraits. I trust her with two creative photoshoots during my stay in Australia, and I was delighted by the result. She is creative, she listen your need and she is one of the most kind human being I know. You feel at home in her studio and her makeup team make you feel like a million buck. She has got tulle, lot of props and outfits… You can let her know what you desire and she will create something that suits who you are. I love the photographies she created for me as much as the experience. As a fellow photographer, I was honored to have my photographies taken by her and if you do not know who to adress in Brisbane/Gold coast area, give your trust to Sumi. – Lily

Creative Portrait Session | Lily
Would you like to know more?
Sumico Photography's aim is to deliver your dream portraits. Please tell us how you would like to be photographed.  We are happy to discuss ideas with you.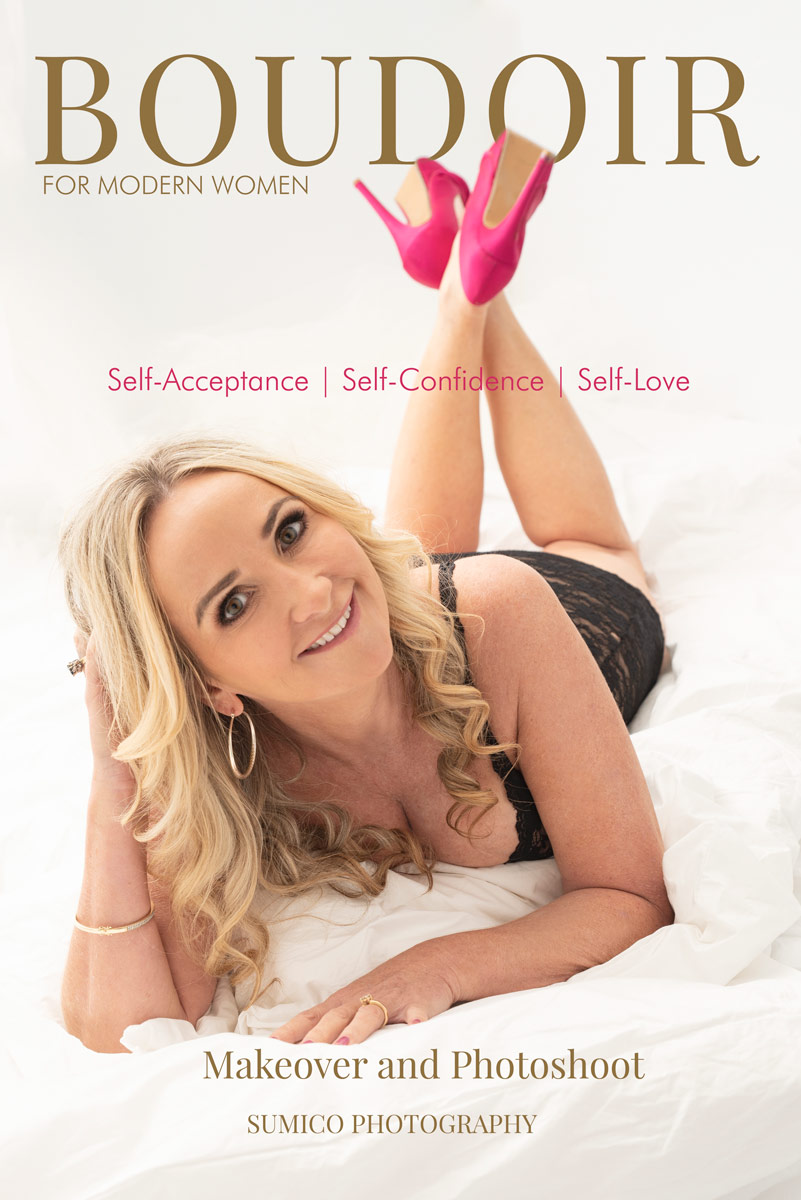 Share this page