Gold Coast Boudoir Photography
Celebrate being a woman with a classy, tasteful boudoir photo shoot and makeover!
It doesn't matter your size, your shape or your age.

Sumico Photography shows women from their 20's to their 80's their true beauty. A boudoir photo shoot is about having fun, letting your hair down a little and celebrating your gorgeousness.
Surprisingly a boudoir photo shoot is not just for women who are confident in their own skin. It can be a transformative experience for any woman. It can help you overcome your fears, boost your confidence and show you how beautiful you really are. You will love how you look and, more importantly how you feel.
At Sumico Photography, we take every step to make sure we capture the best version of you.  We believe you are beautiful – inside and out – as you are right now, not just how you were in your youth. It's time to show your strength, your courage, your beauty… and your sassiness!
Most women choose to do a boudoir photo shoot for one person… themselves. This is about stepping out of your comfort zone and embracing your authentic beauty that shines from within, no matter how old you are, what your body looks like or what you're wearing. This is a photo shoot just for you!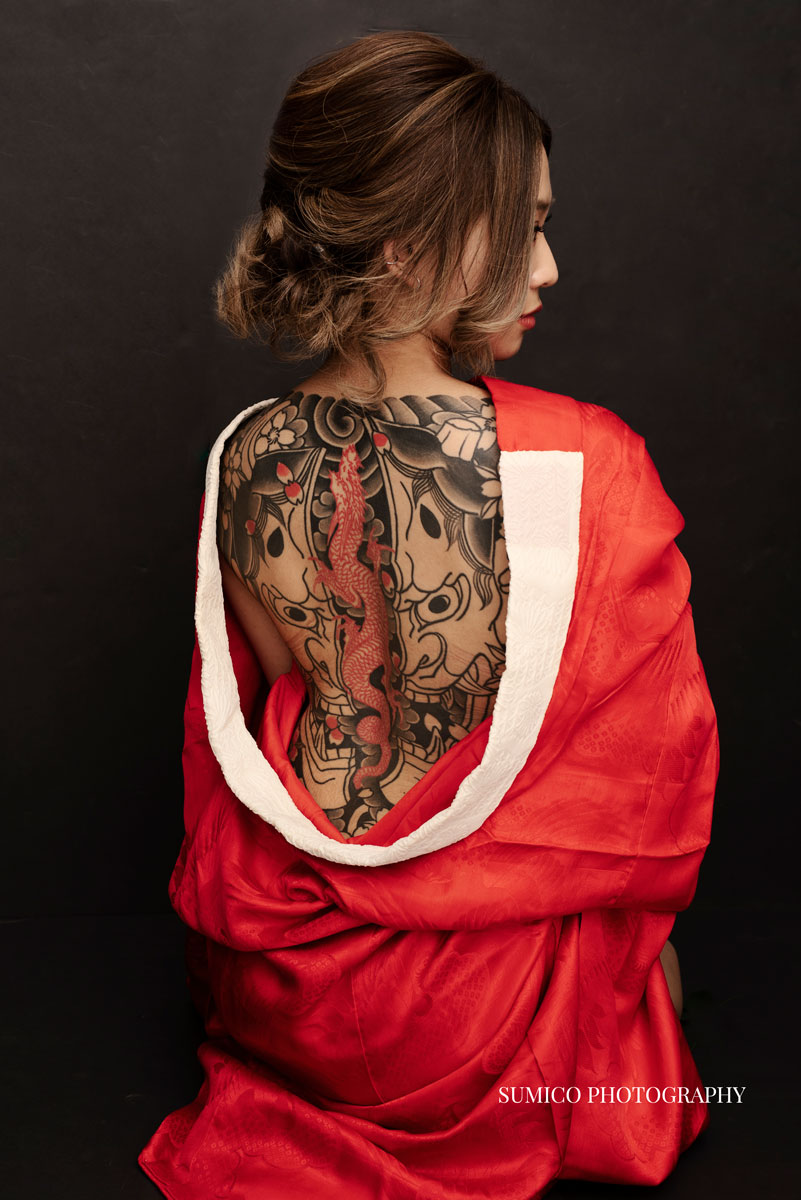 Sumico Photography Studio Gold Coast
Address: 8B, 15 Tedder Avenue, Main Beach, Gold Coast
Phone: 0425 261 729
Pre Photo Shoot Consultation
We start with a pre photo shoot consultation either online or at Sumico Photography Studio on the Gold Coast. This is where we talk about your hair and makeup (which is all included) find out how you want to be photographed and make plans for your dream boudoir photo shoot! We'll also go through our pricing and products answering any questions you may have.
We'll discuss what to wear and what to bring as you can have up to five outfit changes on the day. You may want to be photographed in different types of lingerie, with wraps, in your swimsuit or leotards, with a t shirt, a man's button through shirt or simply wrapped in white sheets. The choices are endless and Sumiko can help with ideas. We even have some studio outfits you might like to try such as lace dresses, many lovely wraps and lots of accessories.
Photo Shoot Day
On the day of your boudoir photo shoot, you'll arrive at the studio without makeup and with your hair freshly washed and dry. Our wonderful, professional hair and makeup artist will transform you based on your preferred style… or you might like to try a bolder look! One thing's for sure, you will feel incredible.
Then you'll spend up to two hours in a fun, guided photo shoot with Sumiko Eyears. Sumiko will show you various ways to pose that will flatter your figure and bring out your best features. Sumiko has photographed many women of all different shapes and sizes and knows how to make you feel comfortable so you can relax and enjoy the experience. That's how she manages to capture such stunning photos. You will feel like a professional model!
Most clients say they were nervous at the beginning of the shoot but that before long they were laughing and having an amazing time and really enjoyed the experience. Many say the boudoir shoot more than any other photo shoot was a real boost to their confidence and made them realise how beautiful they really are. For some women, it was life changing.
Reviewing Session
Within two weeks of your photo shoot, Sumiko will contact you to review your photos. You can do this via a video chat where she will go through your images with you via screen share or you might choose to return to the studio for the review. Once you look through your beautifully edited photos, you can place your order for the ones you love. You can choose from print package collections, a digital package, or a wall art collection. You can decide what you would like at the reviewing session. There is no minimum purchase and your prints will be ready to pick up in two weeks.
Session Fee
Your Boudoir photo session fee of $385 including below.  Each image start at $352 including GST.
Complimentary pre-photoshoot consultation
Makeover – professional hair styling & makeup for one.
Up to 2 hours of guided photography session
Up to 5 outfit changes
Comprehensive editing and retouching process.
Reviewing session
Location: Sumico Photography Studio Gold Coast or your preferred locations *For some locations, a travelling fee may apply.
Same Day Transformation | Hair Styling, Makeup & Photoshoot
What Theresa said about her experience with Sumico Photography
"I cannot recommend Sumico Photography highly enough! I am turning 50yrs old this year and I was very anxious about doing a boudoir photo shoot as a wedding gift for my husband. I am so glad I did as my husband was delighted with the gift and Sumi made me feel so welcome and at ease. I felt like I was spending time with an old friend. Sumi has a very easy going nature but her attention to detail is impeccable. Her style is pure class. It was such a lovely experience for me getting my hair and make up done, wearing some of the clothing items Sumi has in her studio as well as some of my own that I chose to bring. I was so impressed with the photo's but I was also pleasantly surprised by the way they were beautifully presented in a gift box plus USB box. Sumico Photography is absolutely top shelf!"  – Theresa
Would you like to know more?
Sumico Photography's aim is to deliver your dream portraits. Please tell us how you would like to be photographed.  We are happy to discuss ideas with you.
Share this page