Personal Branding | Corporate Headshots by Sumico Photography
Brisbane | Logan | Gold Coast
Personal Branding is very important for business people these days and especially for business owners.
First impressions on social media are so important and your profile photo is a big part of that first impression.
If your profile image is a casual snapshot taken during a night out on the town, what does that say about you and your business?
And is the photo you use on social media, your business website and business promotional materials up to date? Does your photo even look you like you as you are today and is it contemporary and stylish?
Profile photos taken by a professional photographer will present you and your business in a professional light.
Our headshots provide a modern and professional look for you and your business.
A business headshot does not need to be boring, it can reflect your unique personality and the culture of your business and still be professional.
Or perhaps you require full length portraits?
Camera shy? Don't be nervous, we'll take time to find out what you require and make sure you are comfortable during the photo session, and will produce beautiful images for you to use.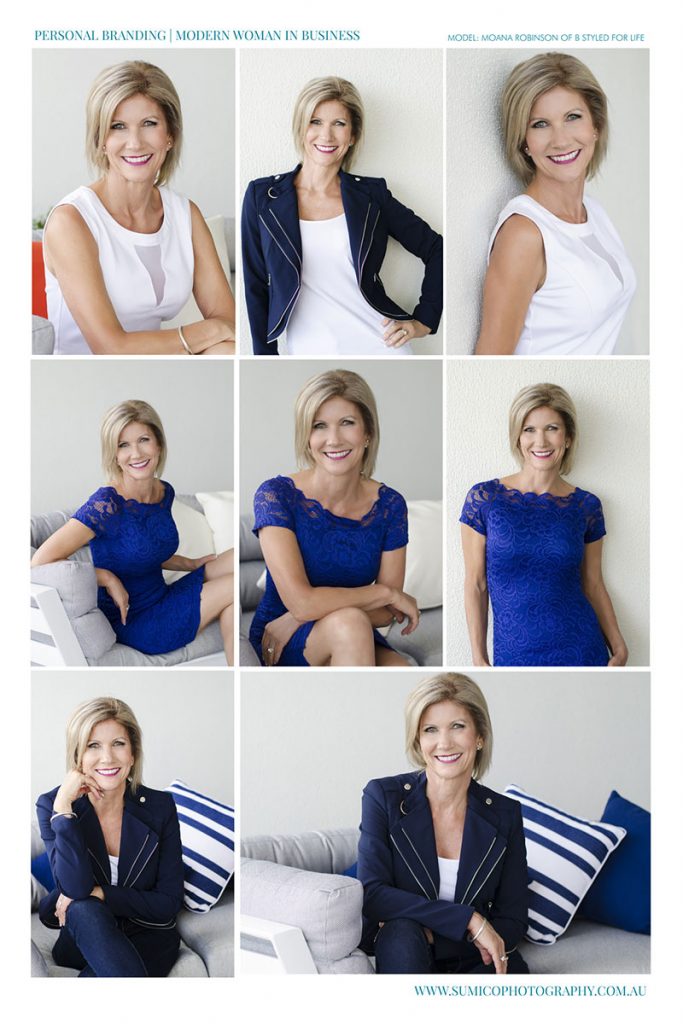 Headshots or team shots for Websites, Brochures, Annual Reports, Social Media Profiles, and Advertising, for both print and online purposes.
Headshots Prices: from $440 per person.
Business Headshot packages include:
30-45 minute profile session.
You choose your favourite 2 shots for post production.
Comprehensive editing and retouching process.
2 digital images in high and low resolution, and square image for social media (LinkedIn, Facebook, Twitter, Instagram, Google+) profile.
At Sumico Photography, we can provide the images for your website slideshow, facebook covers at the best possible way.  We also can provide the design services – business cards, flyers and website development.
Hair and Makeup Artists can be arranged in advance at extra cost.
Location: Brisbane, Logan, Gold Coast
*Some locations may cost extra.
For Bookings, please call Sumi on 0425 261 729 or fill in the form below.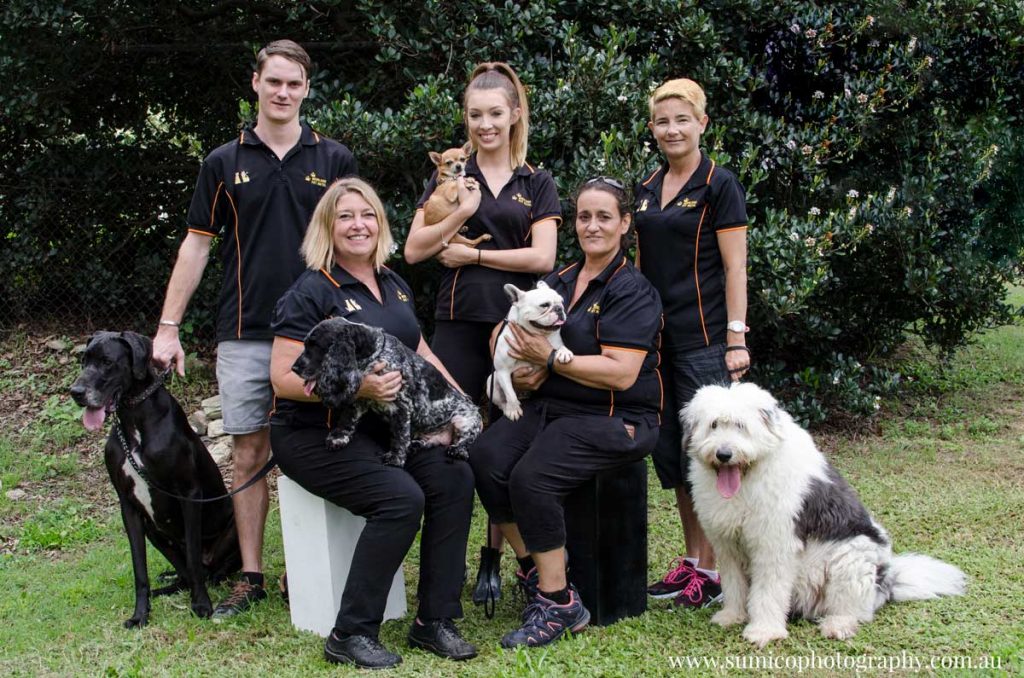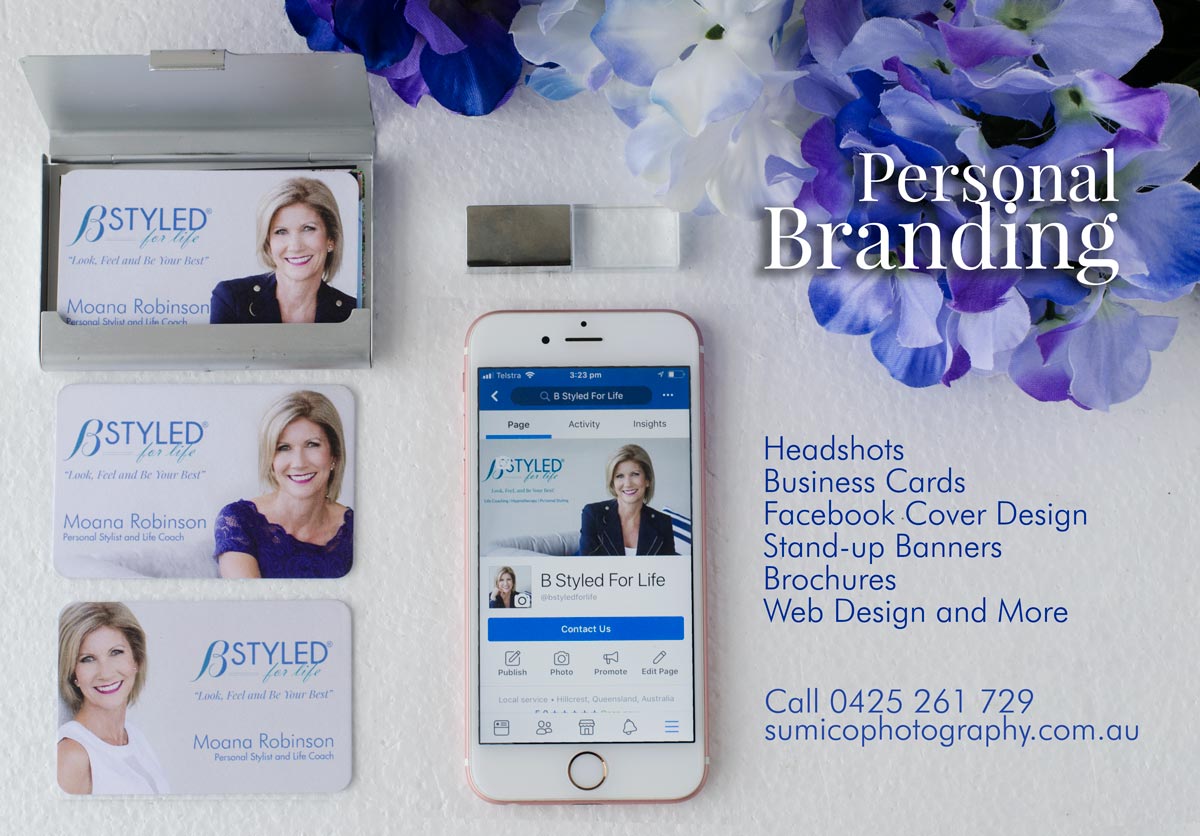 Testimonial | Personal Branding Package
Personal Branding Package - Portrait, Web Design, Facebook Cover and More.
Sumico is a pleasure to work with. She makes you feel at ease and is professional, organised and well prepared. Our business personnel photoshoot was fun and easy with a great result. Sumico is also worked on some excellent facebook pages and website. She has an insight into what businesses need with grace, speed and skill that shows she is proud of her work. thank you Sumi

I am incredibly pleased with the wonderful photos Sumi created (have to say created as it was a lot more than just taking photos) for me following a fun photo shoot for new business head shots.
What particularly impressed me was she caught my personality so well in these photos.
I wanted natural, professional photos and with the excellent makeup work of Andrea King and Sumi's warm and encouraging way, it is exactly what I got.  – Janeen

Sumico has taken a lot of photographs for me and as well as being very worthwhile because of the great results it was a lot of fun. Because Sumico is so passionate about what she does she explains why certain looks are best and is particular with each photo shoot. As well as photographs of myself personally Sumico has accompanied me on some of my styling jobs including a workshop that I held as a community event recently. I highly recommend Sumico photography especially for glamour and business portraits.

Glamour Portraits, Headshots, Photoshoots for Business | Brisbane

Sumico is so talented made me feel comfortable relaxed and having fun to be able to dance while I was being photographed was a great feeling. Thank you for the fabulous captures in my photos. I can recommend Sumico for the photography you will not regret.

Business Headshot & Portrait| Brisbane Southside

I had profile photo shot and maternity photo shoot.
They came out fantastic looking.
I love her imaginative photo as well as video.
Thank you very much for your effort.

Headshots | Maternity Portrait

I asked Sumiko for some professional profile photos to use on the web page I am making for my art portfolio. Not only did she make me feel so comfortable in my own skin she made it fun and the outcome was just lovely and very hard to choose from. All the photos were wonderful. I can highly recommend Sumiko for you photography needs. Especially with formal season coming.
Thank you all for your lovely comments on the photos. I had a great photographer. An artist in her own right.

Artist in Southside of Brisbane

Professional Profile Photos | Brisbane Southside

I really enjoyed Sumico's photo session for my glamour and business portraits. Sumico made me relaxed environment during the session as it was my really first time doing so. My daughter particularly loved the glamour portrait. I had lots of nice comments on business portrait from my colleagues as we use personal photo for internal communication tool. Thank you so much Sumico Photography!

Business Headshots | Glamour

I've had professional photographs taken before for corporate use but have never been happy with the results. Sumi has really managed to capture me in a professional and natural way that makes me feel unique and special when I look at them. I'm very pleased to use the images on my LinkedIn and professional profiles.

Business Woman Portrait | Sunshine Coast

Sumico's services exceeded my expectation. Thinking we would just manage to take a few quick snaps, Sumico went to a lot of trouble to make sure we had the right photos for the right purpose. She understood what I needed and went to the trouble of trying different ideas and looks. What Sumico delivered exceeded my expectations with a very professional result at a very affordable price, all in my own environment and at my convenience.

Business Portrait | Logan
Would you like to have more information? Please contact us.
Share this page