If you would like to know what are your true colours, what kind of styles suit you or what kind of makeup would suit you, then try the Beauty Glow's "The Style Day – Especially for You" package which includes a photography session with Sumico Photography.
Brisbane Image Consultant and Personal Stylist, Moana Robinson of Beauty Glow will help you to find your colours and style.
The Style Day with Image Consultation and Photography Package is great fun for any woman.
Package includes:
Full Colour Consultation
Full Style Consultation
2 hour Wardrobe Audit or 2 hours Shopping
Hair Style Advice and Hair Appointment
45 minute Photography Session by Sumico Photography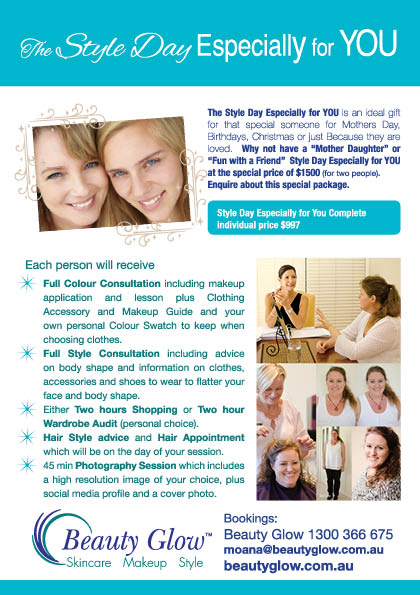 For this package, please contact Moana Robinson of Beauty Glow on 1300 366 675 or visit Beauty Glow website – http://beautyglow.com.au/