I love making things for my photography sessions.
I like to make my photography to be a fashion magazine style and I believe that some headpieces make women look like models.
One of my favourite craft or art materials is paper.  I enjoy watching just flat papers transform to 3D and something beautiful & magical.  I love making flowers with papers.
I bought the base of this fascinator from a 2 dollar shop and it cost me around $5. It has feathers and small flowers.  I made a large white rose with crepe paper and attached it to the fascinator I bought. This fascinator suits to anybody in different age groups which you can find below.
Here are some more fascinators and headpieces which I made and they are available for portrait sessions.
Red Handmade Headpiece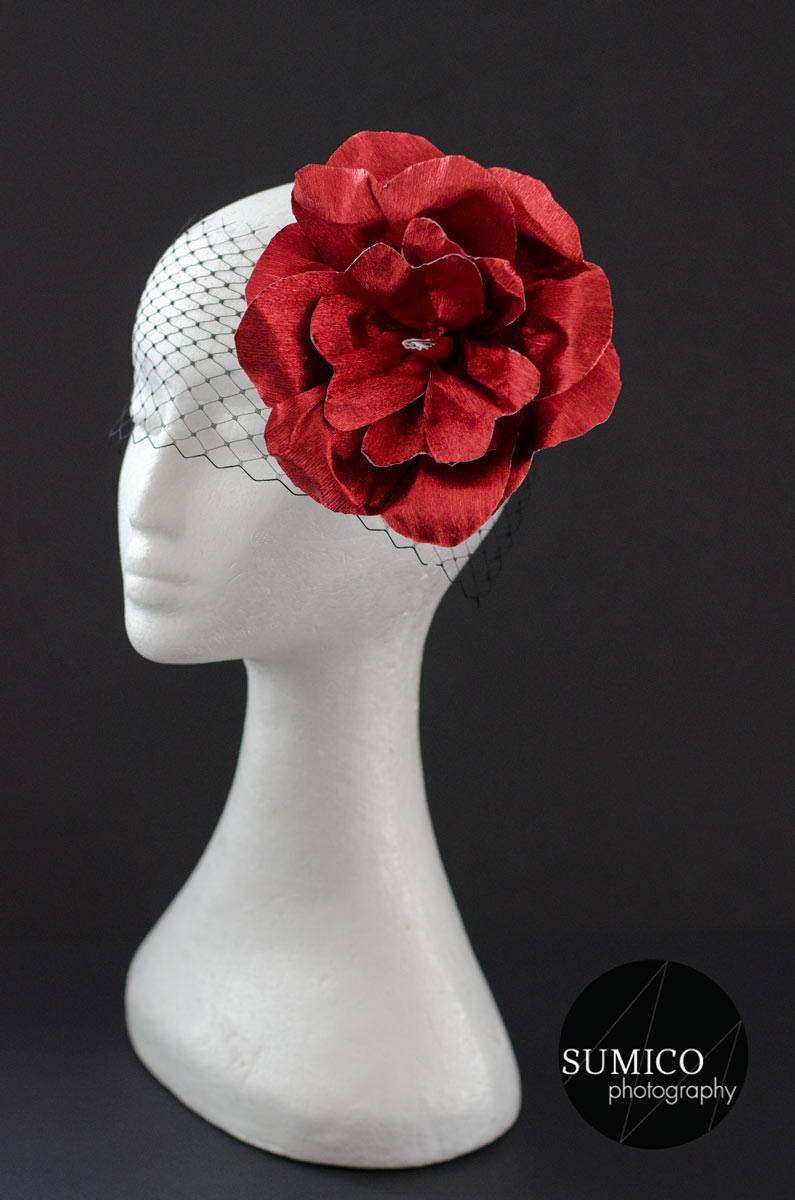 Black Ribbon Headpiece
Peacock Feather Headpiece